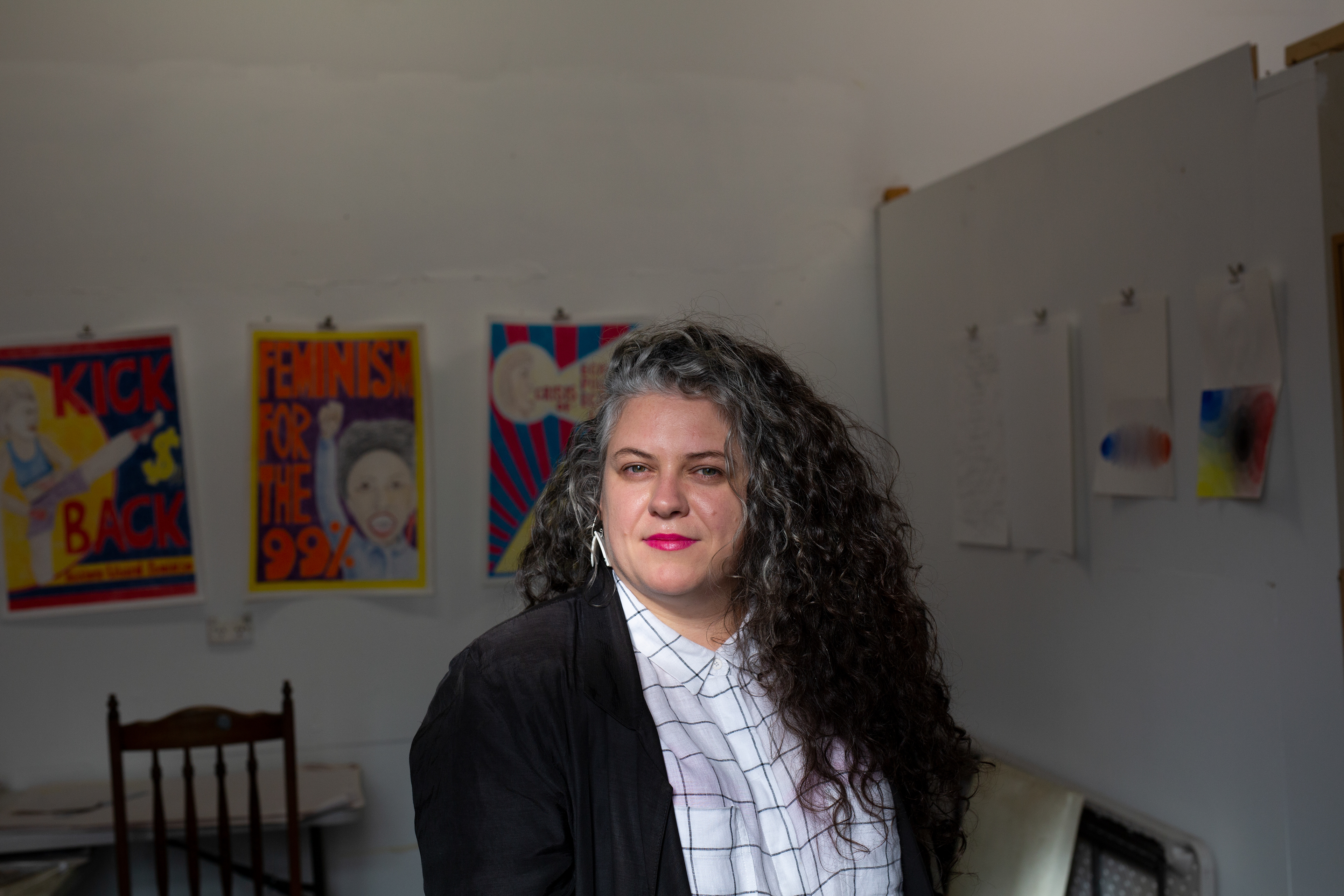 Katie Sfetkidis is an artist living and working on lands of the Wurundjeri and Boon Wurrung people.  
Her practice unpacks ideas around intersectional feminism and the role women play in public life. As an independent artist, Katie has created works for both gallery and public space; her most notable public artworks include; Dear Minister (2019) and The Mayor Project (2018).  She has held solo exhibitions at: Kings Artist Run Initiative and Trocadero Art Space and participated in many group exhibitions, festivals and events including "The Feminist Colour-In" curated by Kim Donaldson and Katve-Kaisa Konturrai as part of ACCA's Unfinished Business: Perspectives on Art and Feminism, Festival of Live Art, Underbelly Arts Festival- Sydney, Under the Radar- Brisbane Festival and Melbourne Fringe. In 2020 Katie was appointed the Feminist Emissary for the Queen Victoria Women's Centre where she is currently compiling the Womxn's COVID-19 Archive
Katie Sfetkidis also has a highly successful career as a lighting designer and has worked extensively in theatre and contemporary experimental performance for almost 15 years across Australia. Katie has received one Green Room Award and has many nominations. 
Recent credits include: 

APHIDS:

 Exit Strategies; The Director; A Singular Phenomenon 

LITTLE ONES THEATRE:

 Merciless Gods; The Happy Prince; The Nightingale and the Rose 

JOEL BRAY

: Daddy 

MALTHOUSE THEATRE: 

Meme Girls; Calpurina Descending; Atomic; Tame 

MELBOURNE THEATRE COMPANY

: Abigail's Party 

LA BOITE:

Lysa and the Free Born Dames; Romeo and Juliet 

CHARLES PURCELL & ZAK PIDD:

 Apokalypsis 

RED STITCH ACTORS THEATRE: 

Suddenly Last Summer; The Moors. Katie is currently a member of the Green Room Award panel for both Contemporary Experimental Performance and Theatre Companies.